View All Articles
January 23, 2020
Winter Burn and Evergreens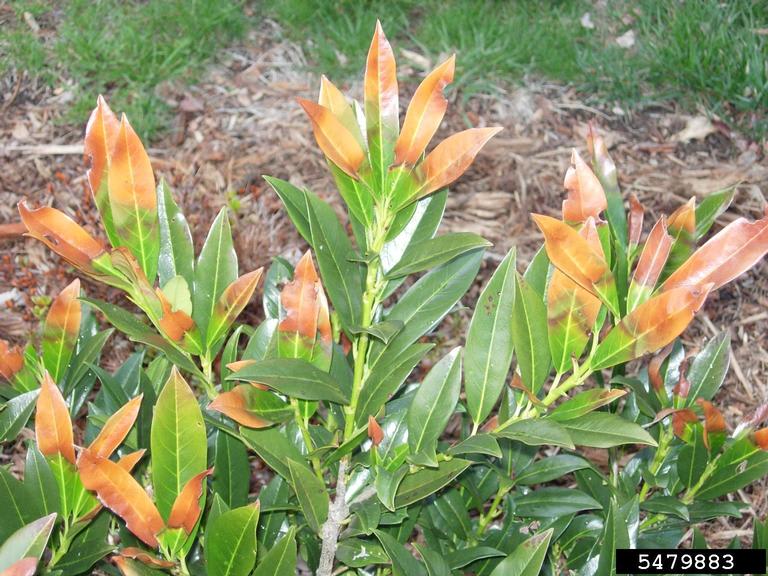 Evergreens commonly suffer from winter burn.  Because they retain their foliage throughout the winter months, they continue to lose moisture through transpiration. Browning or bleaching of foliage due to desiccation occurs when the wind picks up suddenly during cold snaps. Roots cannot replenish water if the soil lacks moisture or is frozen.
What you can do:
Mulch 2-4" deep around trees
Water evergreens once or twice during the winter months (Nov-Feb) when air temps are 40° and above
Where applicable, erect a burlap windbreak to protect smaller evergreen trees and shrubs
Apply an anti-desiccant 1-2 times between November to February to minimize moisture loss
Monitor moisture content in spring to ensure adequate amount of moisture is available to your evergreens
Fertilize to promote new growth
Prune out dead branches after new growth starts
Remove any dead plants
Call us if you need help with winter plant protection!
We were very pleased with the service and particularly the knowledge & professionalism of your staff. We would certainly recommend you.
We are very pleased with the plantings suggested by and picked out by Mike. The men arrived on time to plant the boxwood and witch hazel tree; dug out the stump and cleaned up. They were pleasant and helpful – we couldn't have asked for a better team.
We were very pleased and impressed with Dan and his team. We love our new trees and garden.
Thank you so much for all the information you provide – the watering information, the emails and the flier. I read it all and have learned so much. My magnolia trees look surprisingly healthy considering the way they looked when I first called.
Kevin Seger provided expert advice and recommendations about tree maintenance and removal. He listened to my needs and provided a thorough and affordable proposal. On the day of the job, I was very impressed with crew leader, Dave and his team (Felix & Adam). They were professional, efficient, hard-working and very neat about clean-up.
An outstanding job on the four trees and clean-up after the work and removal. We would be happy to recommend your services to everyone – the best tree service we ever have had here in St. Louis.
Kevin was able to come out the same day I called and a crew was out the next day! Great prompt service. I was not at home when the work was done but results show they did a fine job.
Everyone came through as usual when I needed the crew to come back & take out the balance of the fire blight. They did not have a bucket the first time and were so nice and professional about coming back again.
Thank you again for responding to our urgent need after the storm took down our 2 trees & deposited them across our driveway. Your crew, as always, did a fabulous job. Professional, courteous & it is a pleasure doing business with your company.
We appreciate your knowledge and professionalism. Your employees are prompt and courteous and willing to do whatever needs to be done to complete the project. Cleanup was great.