View All Articles
January 9, 2020
Proper Care For New Trees
The Spring planting season is upon us!  St. Louis's unpredictable weather can wreak havoc in our landscapes.  Tender new leaves and delicate flowers have likely been frozen off with the late freeze this spring.  The plants should recover, but keep an eye on them as it will take energy reserves to put on a new set of leaves.  If you have any concerns, have your arborist come take a look.
Here are some guidelines to give new additions to your landscape the best start possible:
Mulch is the best thing you can give a new tree, an old tree, or any tree!  Low, wide mulch rings are BEST: 2- 3″ in a low donut-shaped ring around the base of the tree – NO VOLCANOS!
Keep lawn mowers and string trimmers away from the trunks and root flares!
Wrap the trunks (especially with the thin-barked species like maple) to prevent sun scald and deer damage. Monitor and check the wrap every month or so.
Monitor and hand water the tree when needed for the first few years until it gets fully established.  New trees take one year per inch of diameter to get established. A 3 inch tree takes 3 years of careful monitoring to get established.
Trees require slow, deep watering. Check the soil moisture once a week 4-6" below the surface.
Watch for signs of drought stress like wilting, yellowing and drooping of leaves. Over watering  and drought present the same symptoms, so always check the soil!
If the tree needs staking, leave the supports for one year then remove.
Do not prune for the first 3-5 years. This helps develop a better trunk taper and the additional foliage helps the young tree photosynthesize.
Trees can take 2-5 years to fully recover from transplant shock depending on the type of tree, trunk size when planted, and soil type.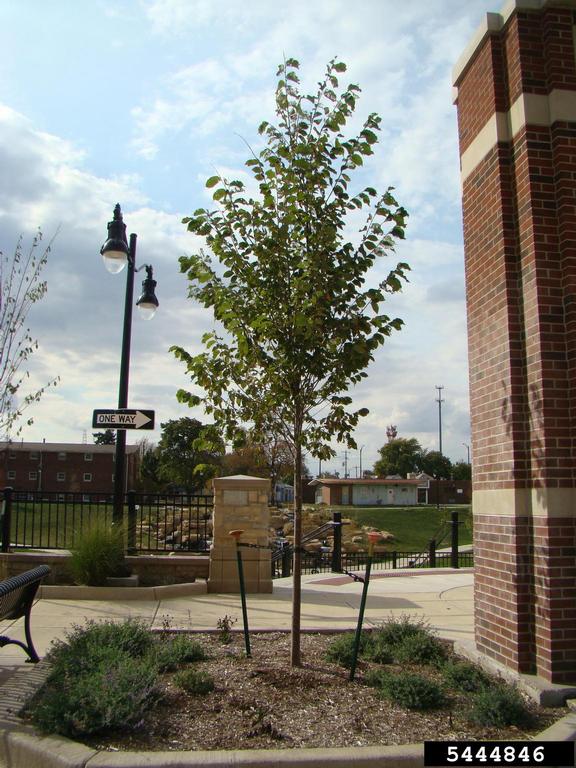 We were very pleased with the service and particularly the knowledge & professionalism of your staff. We would certainly recommend you.
We are very pleased with the plantings suggested by and picked out by Mike. The men arrived on time to plant the boxwood and witch hazel tree; dug out the stump and cleaned up. They were pleasant and helpful – we couldn't have asked for a better team.
We were very pleased and impressed with Dan and his team. We love our new trees and garden.
Thank you so much for all the information you provide – the watering information, the emails and the flier. I read it all and have learned so much. My magnolia trees look surprisingly healthy considering the way they looked when I first called.
Kevin Seger provided expert advice and recommendations about tree maintenance and removal. He listened to my needs and provided a thorough and affordable proposal. On the day of the job, I was very impressed with crew leader, Dave and his team (Felix & Adam). They were professional, efficient, hard-working and very neat about clean-up.
An outstanding job on the four trees and clean-up after the work and removal. We would be happy to recommend your services to everyone – the best tree service we ever have had here in St. Louis.
Kevin was able to come out the same day I called and a crew was out the next day! Great prompt service. I was not at home when the work was done but results show they did a fine job.
Everyone came through as usual when I needed the crew to come back & take out the balance of the fire blight. They did not have a bucket the first time and were so nice and professional about coming back again.
Thank you again for responding to our urgent need after the storm took down our 2 trees & deposited them across our driveway. Your crew, as always, did a fabulous job. Professional, courteous & it is a pleasure doing business with your company.
We appreciate your knowledge and professionalism. Your employees are prompt and courteous and willing to do whatever needs to be done to complete the project. Cleanup was great.