View All Articles
January 10, 2020
Hydrangea Care for Optimum Blooms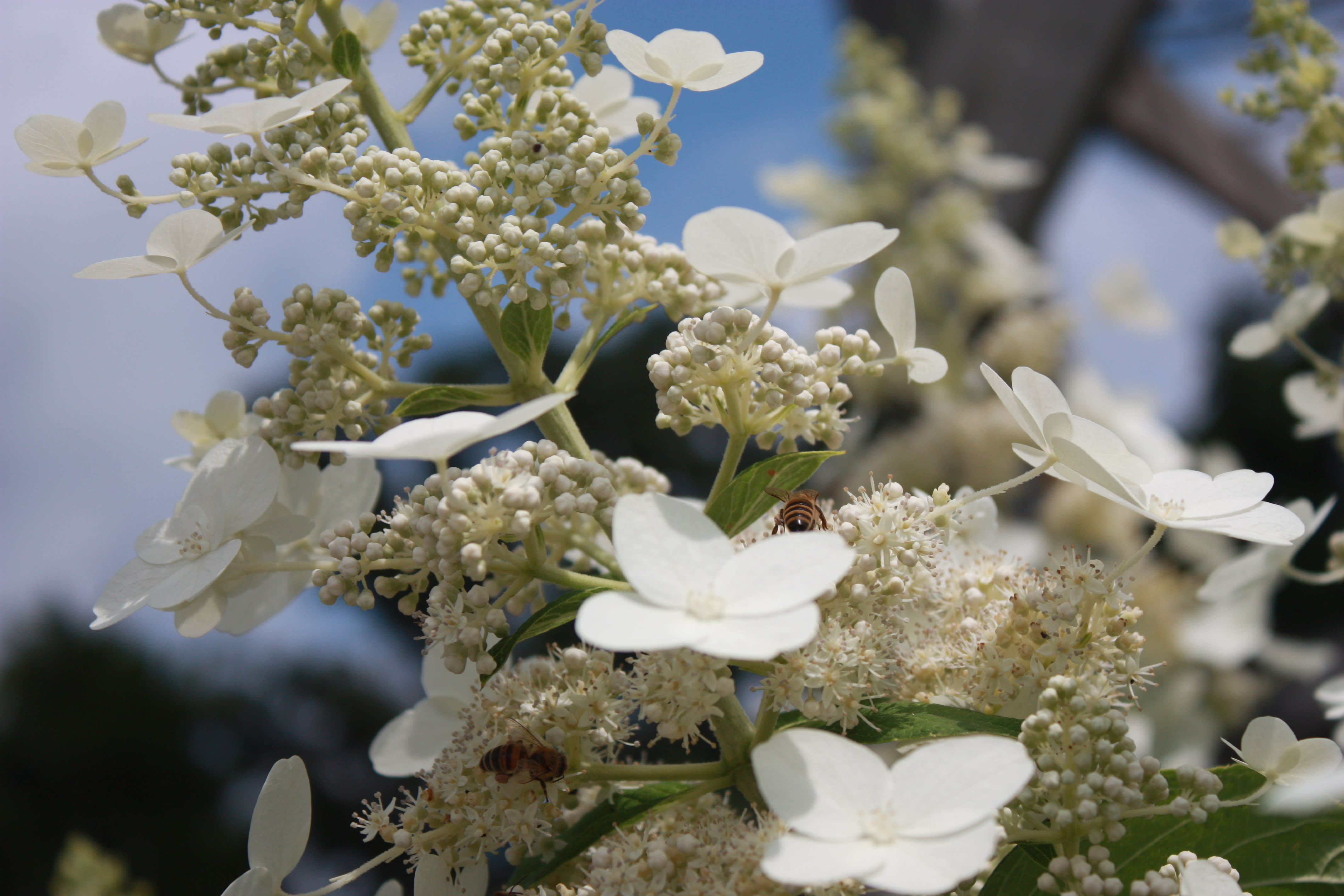 Here are some helpful tips on Hydrangea care for this beloved St. Louis Landscape staple!
Fertilize throughout blooming season (spring – early summer)
Higher percent of phosphorus will encourage flowering
Too much nitrogen will yield large green leaves, but stunt flowering
This often happens when hydrangeas are planted downhill from a fertilized turf area
Wilting doesn't always mean that the hydrangea needs more water
Most hydrangeas prefer moist well drained soil, but not wet (will cause roots to rot)
Too much sun exposure may cause temporary wilting, they may perk back up within a few hours after the sun fades
If they do need water, follow these guidelines
Heavy clay soils will produce more runoff so it's best to use slow steady watering (drip irrigation, hand watering)
Use mulch! This will help conserve moisture in the soil for longer periods of time as well as keep the ground cool
Location, location, location…
Most prefer full sun/part shade, but research the type being planted. Some tolerate direct sun better than others
Climbing hydrangeas need to be placed in full shade
Bigleaf hydrangeas like full sun in the morning and some shade for the rest of the day
Hydrangeas planted in less than ideal locations may need supplemental watering and mulch to keep them hydrated and cool
Hydrangeas appreciate some winter protection
Place them close to a barrier for protection from ice and wind (evergreens, fences, structures)
Research your hydrangea
New wood – when flowers grow on current year's growth
Old wood – when flowers grow on last year's growth
Some (like 'Endless Summer') can bloom on both old and new wood. Pruning on these should be kept to a minimum
Pruning
Focus on deadheading and prune damaged wood
Pruning should be done immediately after flowering, before the next set of flower buds are formed
Bigleaf hydrangeas start their bud formation for the following year in late summer, so prune before they form
Pruning will stimulate new growth and more bud formation
The Missouri Botanical Garden has hundreds of pages of different types of hydrangeas. Give us a call and we can help find a beautiful option for your yard!
We were very pleased with the service and particularly the knowledge & professionalism of your staff. We would certainly recommend you.
We are very pleased with the plantings suggested by and picked out by Mike. The men arrived on time to plant the boxwood and witch hazel tree; dug out the stump and cleaned up. They were pleasant and helpful – we couldn't have asked for a better team.
We were very pleased and impressed with Dan and his team. We love our new trees and garden.
Thank you so much for all the information you provide – the watering information, the emails and the flier. I read it all and have learned so much. My magnolia trees look surprisingly healthy considering the way they looked when I first called.
Kevin Seger provided expert advice and recommendations about tree maintenance and removal. He listened to my needs and provided a thorough and affordable proposal. On the day of the job, I was very impressed with crew leader, Dave and his team (Felix & Adam). They were professional, efficient, hard-working and very neat about clean-up.
An outstanding job on the four trees and clean-up after the work and removal. We would be happy to recommend your services to everyone – the best tree service we ever have had here in St. Louis.
Kevin was able to come out the same day I called and a crew was out the next day! Great prompt service. I was not at home when the work was done but results show they did a fine job.
Everyone came through as usual when I needed the crew to come back & take out the balance of the fire blight. They did not have a bucket the first time and were so nice and professional about coming back again.
Thank you again for responding to our urgent need after the storm took down our 2 trees & deposited them across our driveway. Your crew, as always, did a fabulous job. Professional, courteous & it is a pleasure doing business with your company.
We appreciate your knowledge and professionalism. Your employees are prompt and courteous and willing to do whatever needs to be done to complete the project. Cleanup was great.